2023-05-09
Anti-Wrinkle Whitening Powerhouse Meet Us at Shanghai Beauty Expo
The 27th China Beauty Expo (Shanghai CBE) will be held at the Shanghai Pudong New International Expo Center in 2023. Shanghai CBE is Asia's leading beauty industry trade show and is the preferred choice for many industry professionals to explore the Chinese and Asian beauty markets. Shanghai CBE consists of four main theme exhibitions: cosmetics, professional beauty, beauty supply chain, and innovative technology and materials, creating a year-round promotion and global strategic layout.

From the end of 2019 to 2023, the world went through a difficult period together. During this time, GCB successfully entered the La Samaritaine DFS department store under the LVMH group in Paris. Our clinically proven 24-hour rapid acne-removing product received excellent reviews and sold out. GCB also completed the first phase of human basic experiments for their whitening, anti-aging, and anti-spot formula.
At the 2023 Shanghai CBE, GCB will bring new highly effective products. We are expected to complete the human efficacy experiment for their anti-wrinkle and anti-crease formula in the second half of 2023 and launch new products. We will also start the first phase of certification experiments for their whitening and anti-spot products. By the end of 2023, we plan to complete the development of effective skincare formulas for anti-hair loss, oil control, and redness repair. From May 12th to 14th, 2023, they look forward to meeting you!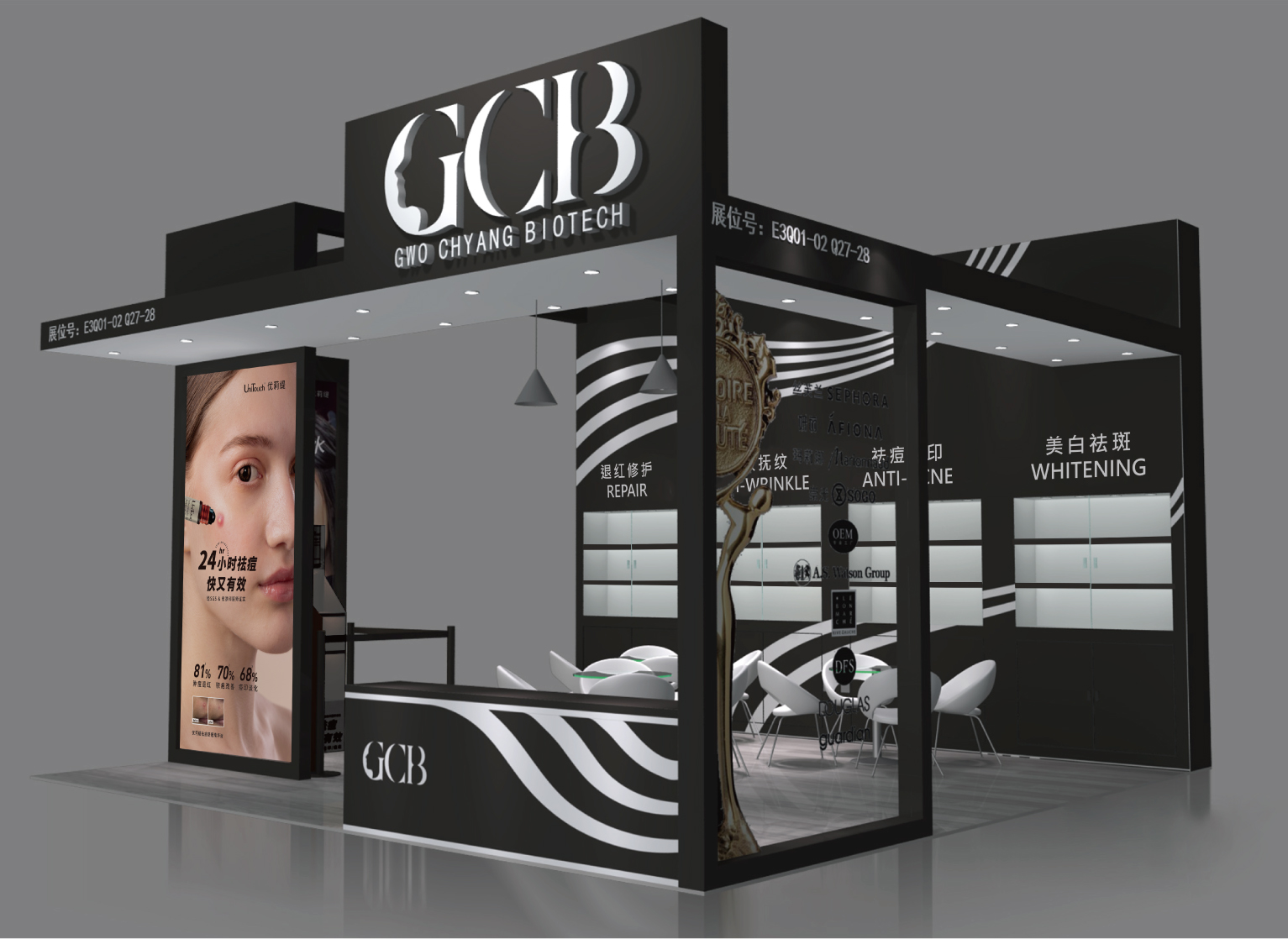 GCB Booth Number: E3 Hall Q01-02
Exhibition Date: May 12-14, 2023
Exhibition Venue: Shanghai Pudong New International Expo Center
Opening Hours (Daily): 09:00 - 18:00