2021-08-27
Unitouch's New Hand and Foot Masks Enter Le Bon Marché
Known as one of the world's first high-end department stores, Le Bon Marché is famous for its unique fashion curations, distinctive style, and high quality control, and is well-loved by locals and tourists alike. Following the debut of the Unitouch Zero-Additive Jasmine Translucent Mask at Le Bon Marché in 2017, the brand received a tidal wave of positive reviews, and the product even became one of Le Bon Marché's top-selling mask brands. This year, for the first time, Unitouch launched Caviar Firming Hand Mask and Royal Jelly Moisturizing Foot Mask. Upholding the brand's commitment to high-quality products with zero chemical preservatives or synthetic compound essences, Unitouch created these products with high-permeability elastic fiber membrane cloth for maximum comfort and coverage. These masks accelerate the penetration of essences into the skin, providing consumers with a perfect balance of style and function.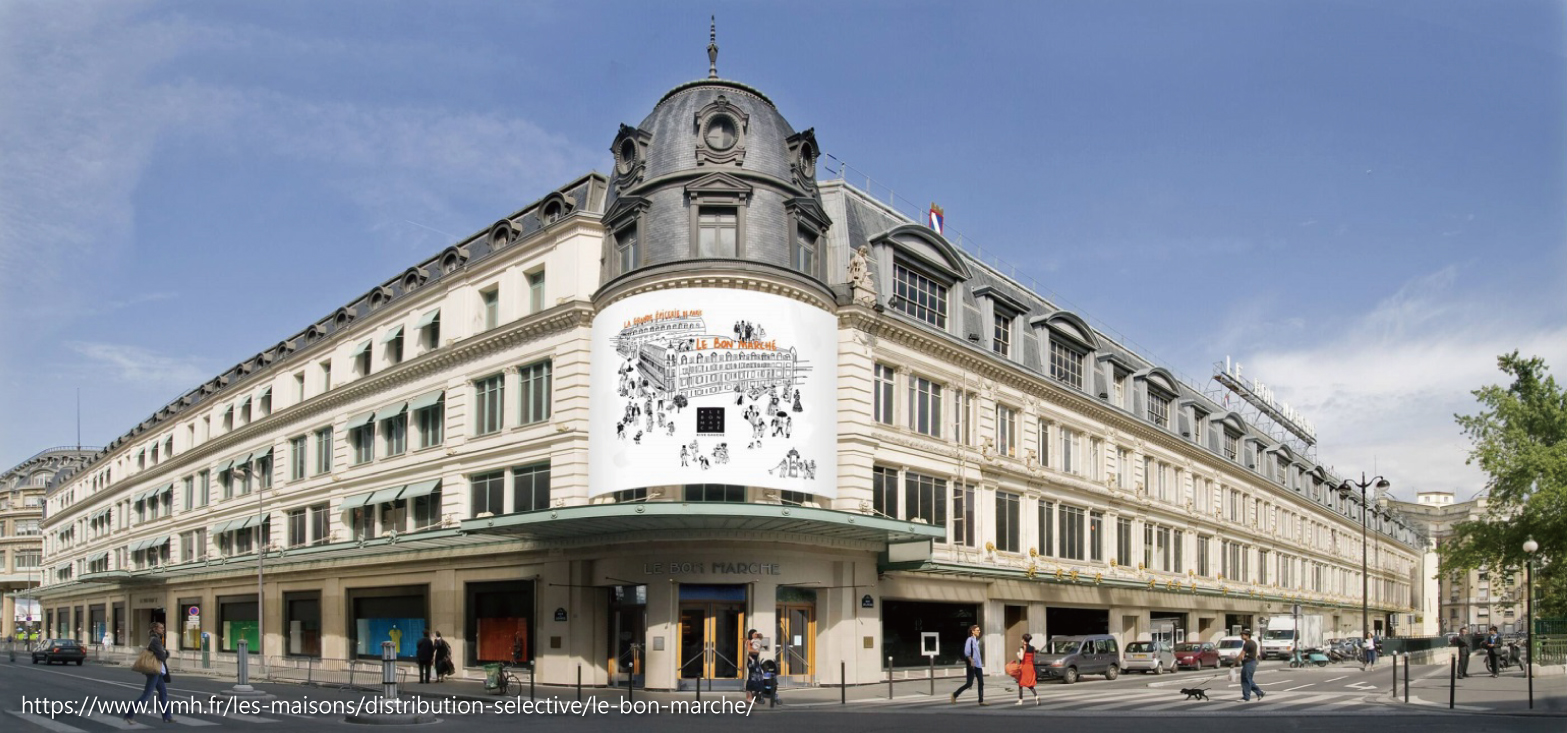 Caviar Extract Hand Mask Enriched with top-quality American fish roe essence, this mask is rich in vitamin B12 and protein, which stimulate collagen production to prevent cell aging. Combined with natural sunflower seed oil, this mask can smooth and moisturize every inch of skin to make your hands firm and smooth, because having beautiful hands is as important as having a beautiful face. Created with elastic fiber film cloth, the mask allows nutrients to quickly penetrate to the deepest layer of the skin. Its light and non-greasy formula reduces fine cracks and wrinkles to improve rough skin. After using this hand mask, you will feel the skin on your hands completely transform.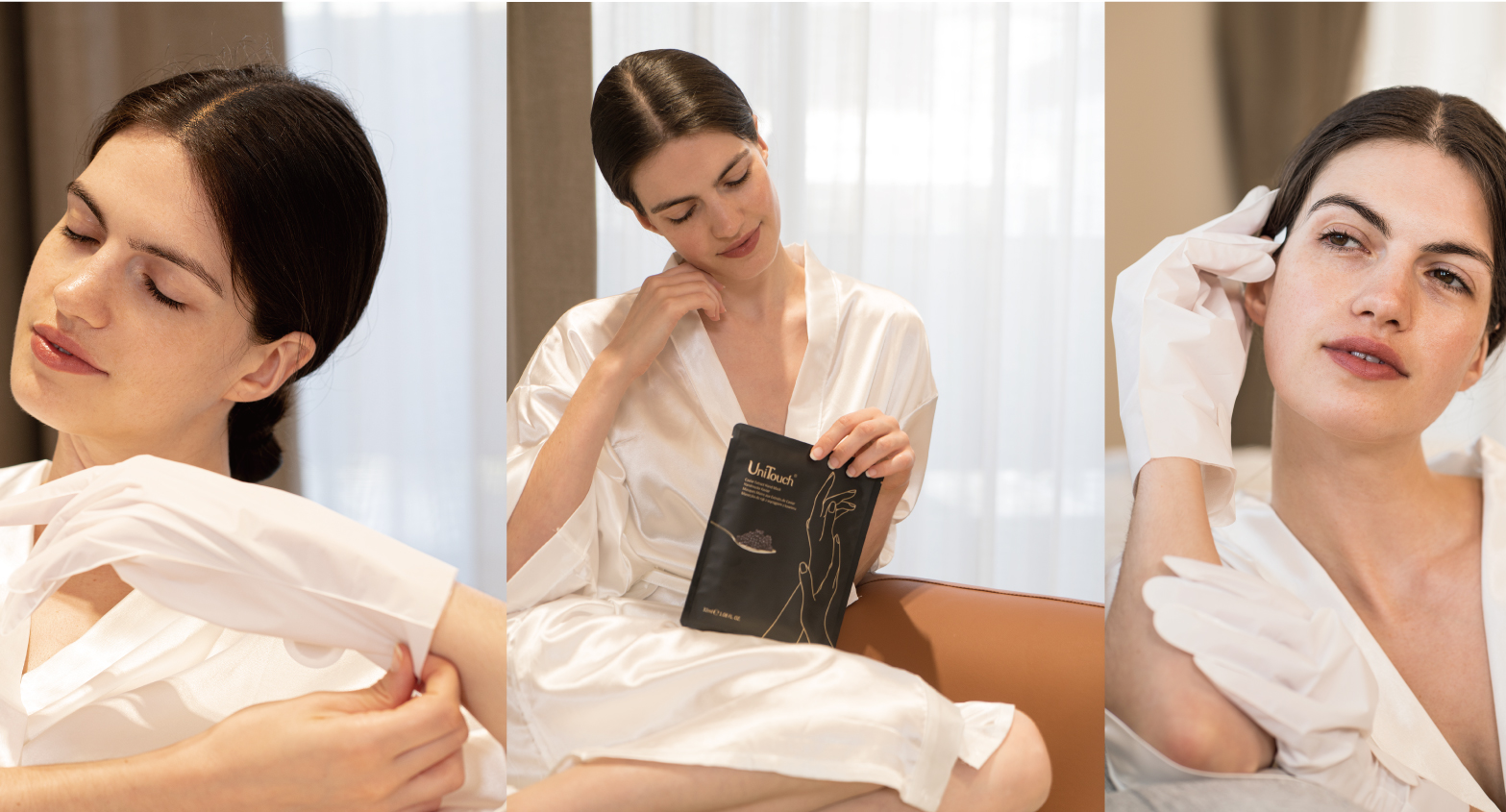 Royal Jelly Foot Mask An industry breakthrough, this foot mask combines the highest-grade natural essences with Japanese royal jelly hydrolyzed protein and New Zealand Manuka honey extract. These essences promote collagen production in the deepest layer of the skin to replace old skin cells. The mask deeply moisturizes cracked skin, bringing the nourishing qualities of top-quality manuka honey to make feet tender and smooth. The mask's high-quality elastic fiber membrane cloth locks in active ingredients to prevent oxidation, while the adhesive design covers the entire foot to facilitate complete nutrient absorption.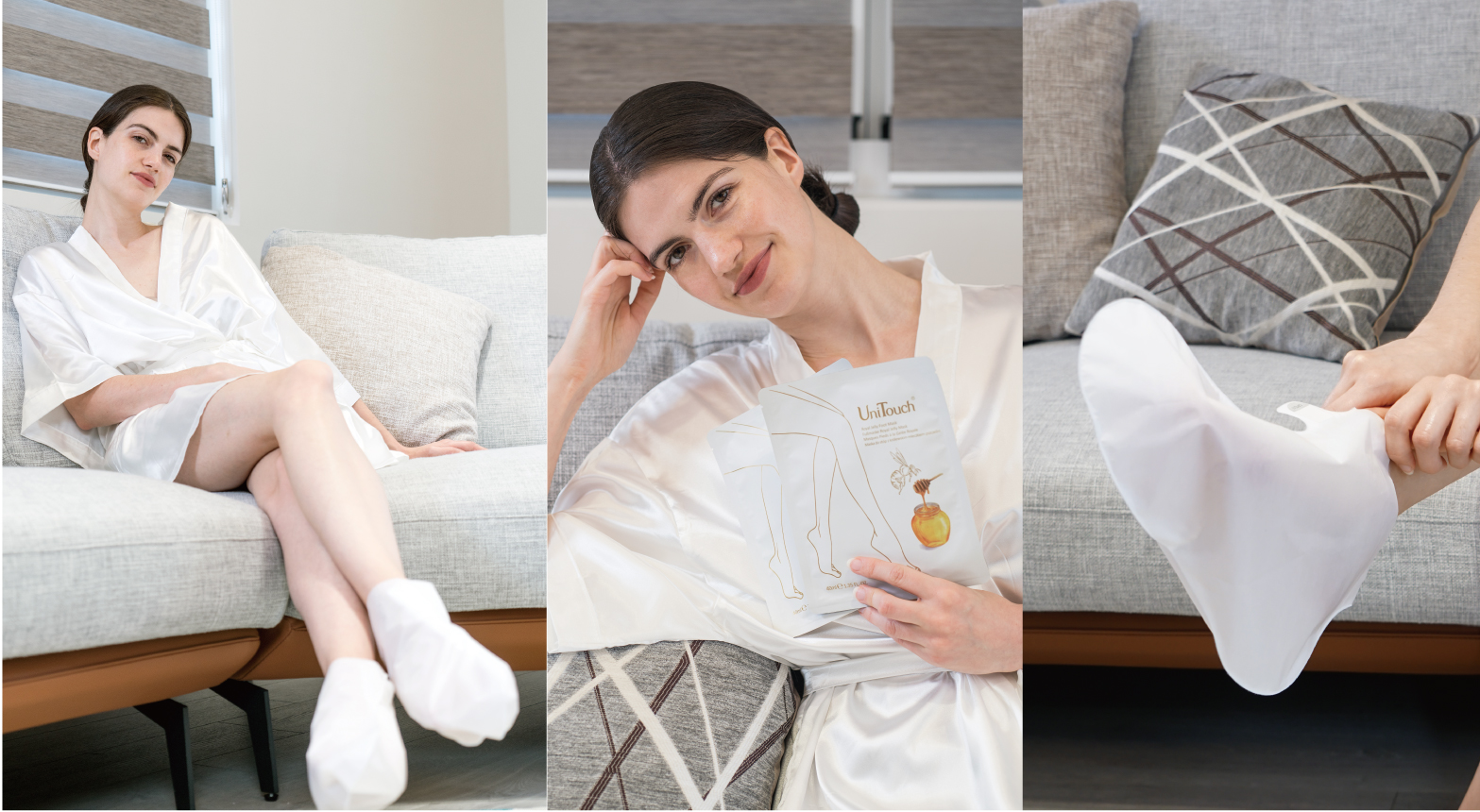 When you come to Paris, don't forget to visit the world's first department store and try the all-new Caviar Firming Hand Mask and Royal Jelly Moisturizing Foot Mask. Give your hands and feet the quality they deserve!