2019-08-30
Gwo Chyang Biotech has enjoyed unprecedented glory winning ten Victoires de la Beauté titles over five consecutive years.
Gwo Chyang Biotech will be attending the Victoires de la Beauté awards ceremony in Paris on September 30, 2019, for the fifth time. So far, GCB has won ten Victoires de la Beauté titles, and is known as the only company in Taiwan — and around Asia — to win five years in a row, clenching ten Victoires de la Beauté titles.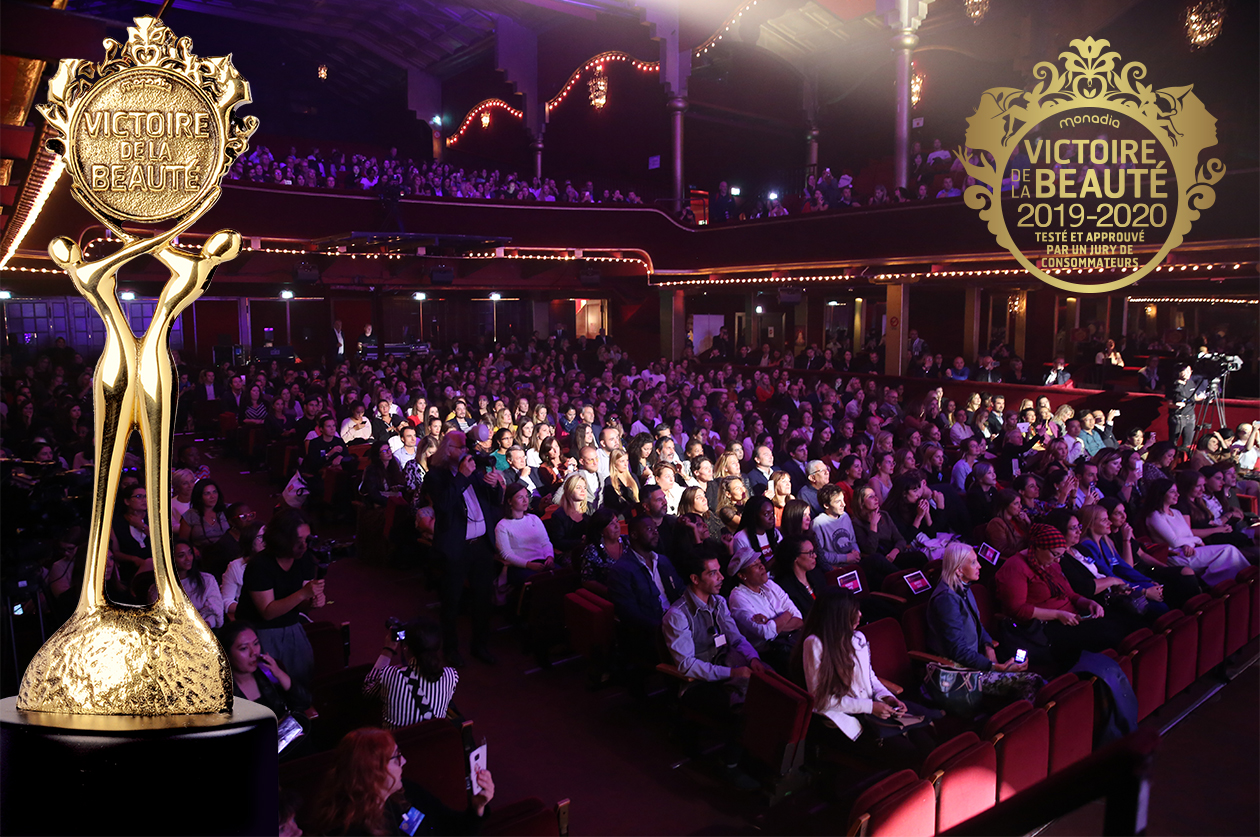 Founded in 1997 and now in its twenty-second year, the Victoires de la Beauté awards event is France's annual beauty extravaganza.This event was first organized by MONADIA, France's first, largest, most professional and most-trusted cosmetic quality testing organization. Top beauty products of 2019 have been selected through careful reviews and evaluations conducted by experienced French beauty experts and consumers. Every year, thousands of beauty products are evaluated, with each product scrutinized by specialized labs, and assessed on the basis of blind tests conducted on subjects of different skin types and ages.The test results are based entirely on professional reviews and user ratings of the products per se, without the influences of brand myths or packaging, and are hence considered to be fair.

In August, 2019, GCB received exciting news that their three entries had all passed rigorous blind tests, won over exacting judges, and helped them seize three gold trophies. For the fifth year, following 2015, 2016, 2017, and 2018, GCB clenched Victoires de la Beauté titles with their zero additive skin care products, establishing an unprecedented record among Asia's zero-additive skin care brands.

GCB's winning brands this year include UNITOUCH, KINGIRLS, and VANDARLLIN. UNITOUCH, which has set up counters at Le Bon Marché, an upmarket department store owned by LVMH, and global cosmetics retail leader SEPHORA, has launched a neroli 3-piece set, including body oil, soothing water gel, and gel mask, which received rave reviews from the judges. The soothing, premium neroli essential oil, combined with the moisturizing gel and mask, came out on top. Popular at upscale stores in Europe and America, KINGIRLS successfully established its new stores at Marionnaud in Switzerland on January 16, 2016, and at imported cosmetics retailer AFIONA in June, 2019, as an exclusive imported brand.

Its winning items are the 3-piece set of time capsule, moisturizing ampoule, and mask. The moisturizing ampoule is a daily disposable vial of serum, which, along with the capsule and mask, features freshness and complete retention of activity. Their great convenience and usefulness won the heart of the fastidious judges and the championship. VANDARLLIN, featuring a comprehensive range of French seawater skin care products, amazed the judges and won the title with its seawater face & neck mask, moisturizing ampoule, and water gel, whose remarkable moisturizing effect is particularly ideal for European dry conditions.



GCB is highly honored to celebrate the fifth victory in a row, winning ten Victoires de la Beauté awards as a leading brand in the global zero-additive cosmetics market. We'll see you at the Victoires de la Beauté awards ceremony at Théâtre de Paris, a paragon of Neo-Baroque architecture, in the 9th arrondissement, on September 30, 2019!